Harlem Globetrotters Pushing the Limits World Tour
Growing up, I always loved basketball. My dad loved it and always had it on the TV. He'd even do that typical dad thing and fall asleep but quickly wake up if we tried to change the channel. The first time I ever saw the Harlem Globetrotters on TV, I thought they were super cool. Getting to see them in person is even more fun!
A Harlem Globetrotters game is filled with fun and laughter and excitement. If you ever get a chance to go, be sure to do your best to get there.
All-New Harlem Globetrotters Pushing The Limits World Tour
The Harlem Globetrotters is more than a basketball game. It is more than a show. It is the one and only Harlem Globetrotters in an all-new, larger-than-life world tour.
You'll be on your feet, out of your seat, laughing until it hurts and loving every moment.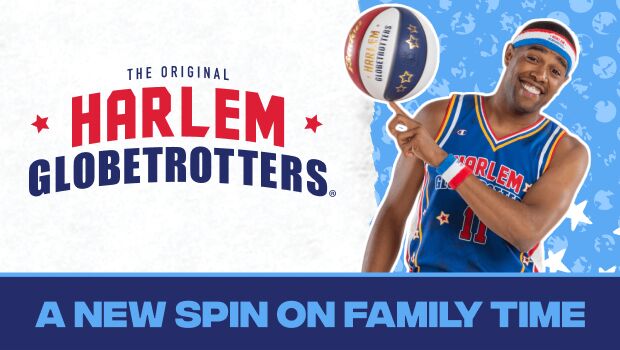 The 5th Quarter
The game isn't over after the final shot! Meet your favorite Globetrotter courtside after the game to get an autograph and photo. Don't miss out – get your tickets today and save SAVE 25% for ALL Harlem Globetrotters Games with promo code FUNFAM. Must purchase 14 days before Game Date.
Save 25% with Promo Code: FUNFAM at https://www.harlemglobetrotters.com/world-tour/schedule

This is a sponsored post.
Tags:
family
,
harlem globetrotters