Yearly Tradition: The Carolina Renaissance Festival
If I've said it once, I've said it a billion times: I love the Carolina Renaissance Festival. This is an event that was once a yearly tradition for me and is quickly becoming a tradition again. Math Man and I had to take a few years off as babies grew, but now we can leave them with a babysitter and enjoy a day's date!
Our absolute favorite part of the festival is the atmosphere in general. There's just something about the music, the laughter, the yelling, and the fun of the Carolina Renaissance Festival to take you back in time. The turkey legs, awesome drinks, and roasted almonds don't hurt, though.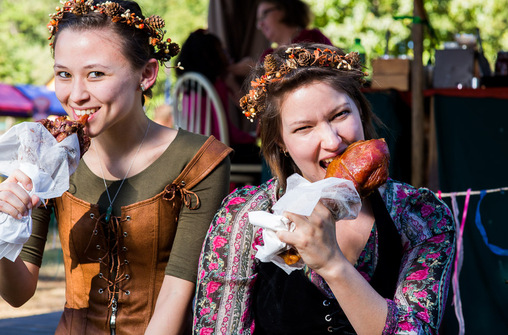 If you've never been, be sure to try a bread bowl filled with your choice of soup or chili. I do recommend the broccoli cheese soup. That bread dipped into the soup on a cold day is just perfection.
Some of my friends enjoy dressing up for the festival. I haven't been that adventurous yet, but you can absolutely purchase an outfit or wear one of your own creation!
Time travel to the Carolina Renaissance Festival where history comes alive with non-stop day-long entertainments, arts and crafts, games and rides, jousting knights on horseback, feasting and so much more!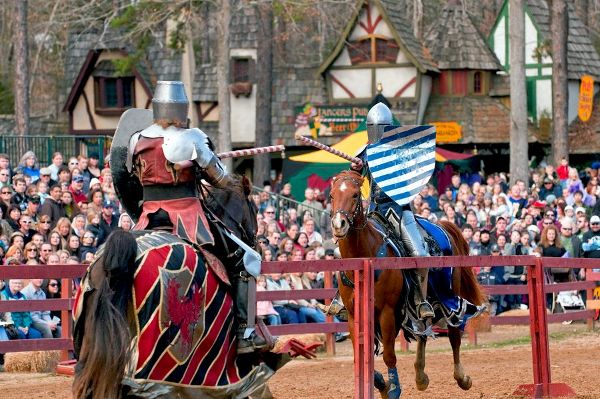 Each day inside the 25 acre Village of Fairhaven is filled with an abundance of attractions and entertainments for all ages. Enjoy your best day out in history 8 consecutive weekends, September 30th – November 19th. Details online at Carolina.RenFestInfo.com
My readers get to save with your visit! FREE Child Admission! – Receive one FREE child admission for children age 5 – 12 with purchase of one full price adult ticket at Festival gate. Children under 5 are always free. Coupon is valid at the Festival ticket booth!
This post is sponsored.