Watch Ya' Mouth Throwdown: So Fun!
When we learned we were going to get our own Watch Ya' Mouth Throwdown game, the Animal (6) was over the moon excited. We've recently begun really playing board games and more as a family since everyone is basically old enough to at least pretend to understand how. He asked me almost daily if it had arrived. Luckily, the game did arrive during Thanksgiving break which was a perfect time to play as a family!
The Watch Ya' Mouth Throwdown edition is a bit different from the original in that it provides challenges to complete and thus earn cards (like points). The goal is to compete against another player for the Throwdown. Each Throwdown requires the usage of the mouthpiece.
Our boys (6 and 4) struggled to complete any of the Throwdown challenges because their mouths are just that little or because they aren't quite coordinated enough yet (the game does say it's for 8 years and older). However our almost-13 year old was more than capable of trying.
But for the fun of showing you all, Math Man and I competed in one Throwdown that required us to draw with our mouth a picture that was on a phrase card. Enjoy:
If you're looking for a fun game that can honestly include the whole family, Watch Ya' Mouth Throwdown edition is a great choice. Be careful that your younger folks might struggle, but they can at last try to guess phrases or help with the Throwdown challenge judging.
One thing to note: mouthpieces are dishwasher safe — bonus for this mom!
Get your 15% off coupon: 15THROWDOWN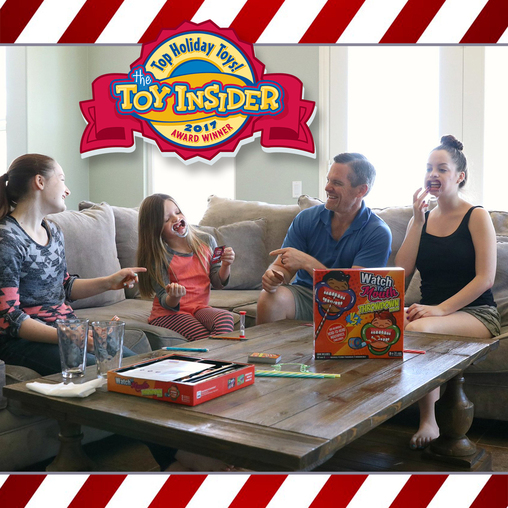 I received this product in exchange for my review. All opinions are 100% my own.
Tags:
fun
,
game night
,
games
,
review
,
Watch Ya Mouth